Welcome to Silent Legion, the leading objective based clan on the 360. Rank up in the clan by playing more often in online games, private matches, and challenges within the clan. Ranks within our clan from least to greatest are Wannabe, Human shield, Legionaire, Stone cold, Legend, and Assassin. We have four lead assassins, jacKnife77, XxSlagerxX, SerpentineRogue, and BIgTic13. These four assassins lead our clan with different classes. jacKnife77 leads the operatives. XxSlagerxX leads the engineers. SerpentineRogue leads the soldiers. BigTic13 leads the medics. Be whoever you want to be, and be prepared to wreck opponents like theres no end to the awsome chaos that is called Brink! Messege XxSlagerxX or jacKnife77 for more info.
Edit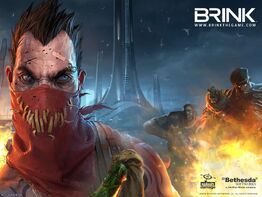 jacKnife77 - operative Assassin
XxSlagerxX - engineer Assassin
SerpentineRogue - sodier Assassin
BigTic13 - medic Assassin
EvilChicken103 - operative Human Shield
NAZsquad23 - operative Human Shield
MisT RicE - operative Legionnaire
Captn Squash - soldier Wannabe
AAKurnz - medic Legionaire
Royal Hatred - operative Human Shield
Holy Chutoy - medic Human Shield
T0K3MA5TER - operative Human Shield
Ninja V2 - engineer human shield
xXdarkspectorXx - engineer Wannabe
jsHaDoWaSsAsSiN - soldier wannabe
SHADOWx555x - Soldier Legionnaire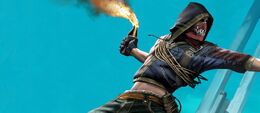 Ad blocker interference detected!
Wikia is a free-to-use site that makes money from advertising. We have a modified experience for viewers using ad blockers

Wikia is not accessible if you've made further modifications. Remove the custom ad blocker rule(s) and the page will load as expected.