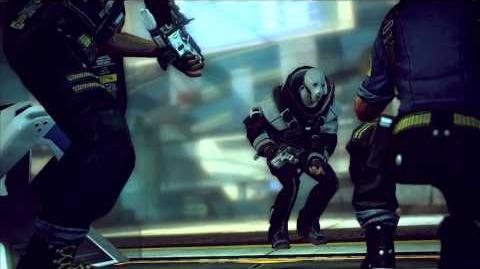 Introduction:Edit
This is the official Webpage for the Stormin' Mormons! we are a PC group that play Brink on weekends and when we can on the weekdays. Aside from our love for competition we mainly play for fun. So check out this sit
Current Roster:Edit
MrMoneyBags - Medic/Soldier - Security
Sealowes - Medic/Operative - Resistance
Anoaz - Engineer/Soldier - Security
DR WHO - Engineer/Medic - Resistance
Clan Rules:Edit
Respect! We won't tolerate players who don't follow this rule.
We play to have fun, not to listen to bad language.
Don't decrease the reputation of the Stormin' Mormons
We never accept hacking/cheating/modding.
Any member that breaks these rules will be banned from the clan.
Clan Recruitment:Edit
Heres a link to our Brink Recruitment Website which also shows our current members if they aren't updated here first, our stats and our upcoming matches.
Clan Matches:Edit
Besides playing against other clans in challenges which we encourage any clan to challenge us a game, we love playing against each other. Due to that, we don't have a set team, so we play as Resistance and Security. We try to stay to our favorite settings as the roster shows, but for fun we change it up alot.
Clan Tag:Edit
Our current tag should be used by all members: STMO
Other Games:Edit
For now we are only on Brink, but we hope for our clan to be seen on other games. We are pushing for possibly "Call of Duty 4: Modern Warfare", and "Starcraft II: Wings of Liberty"

02:23

Brink Launch Trailer

.
Ad blocker interference detected!
Wikia is a free-to-use site that makes money from advertising. We have a modified experience for viewers using ad blockers

Wikia is not accessible if you've made further modifications. Remove the custom ad blocker rule(s) and the page will load as expected.